[Previous entry: "taste of spring"] [Next entry: "finally naturally"]
04/25/2004: "The longest tuna roll"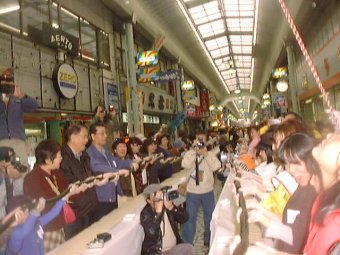 This is one hell of a tuna roll. In Shimizu City, Japan, they renewed the record of Japan's longest tuna roll last month. 720 people joined forces at the shopping mall to roll this 274-meter (about 300 yards) tuna roll. More pictures here.